We are reader supported, and earn a small fee when you click on a link.
The reason to use a swivel side table is to make life easier. No more moving from chair to desk or table. Stay seated and move it in a way that is easy to use for you.
It can be annoying that you are reading or working in your recliner or on the couch and you have to move your work surface before you are able to get up.
Now all you have to do is move your workstation to the side and you are able to get up without having to disturb your work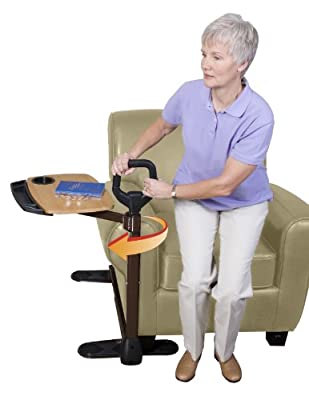 It was not easy to find some of the swivel side tables that I think can be used in many situations. I tried to find several models and types that can be used either on your chair, recliner, couch, and even next to your bed.
Eddie Vandam
Eddie Vandam realized when he was getting older that it was hard to find information about products for seniors and decided to share his experiences here on the website to help others. Read more.