We are reader supported, and earn a small fee when you click on a link.
Nordic Walking Poles For Seniors
I was looking for Nordic Walking poles for seniors and I found so many of them that I tried to review them before adding some of them here.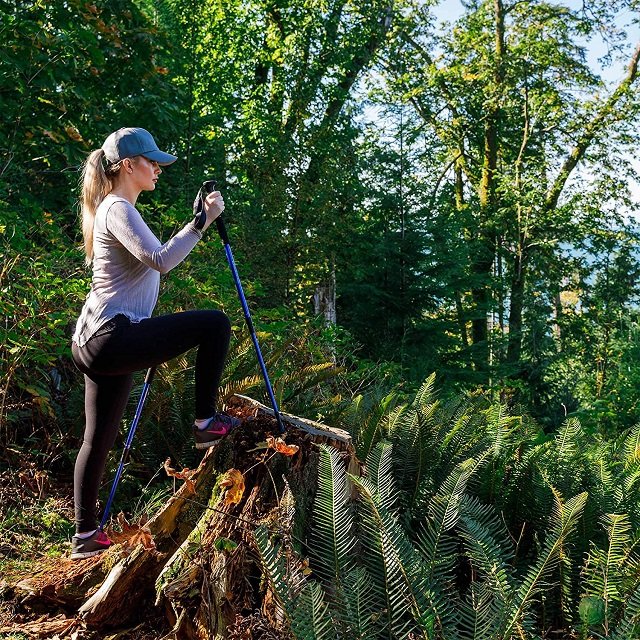 Best Choice
Most Affordable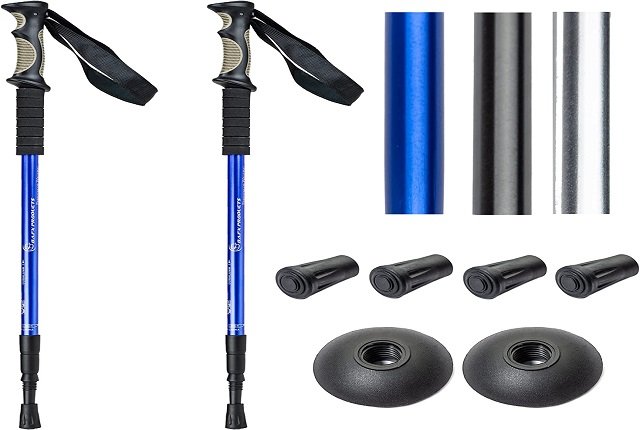 Easiest For Travel
---
TheFitLife Nordic Walking Pole With Anti Shock
These Nordic trekking poles are just under $25 and are in my opinion the best choice for beginners.
Quick Facts
The many features I found made this my first choice. With shock absorbing and the use of 6 series aluminum, you will feel no shocks and avoid damage to your joints
Easy To Adjust
Adjustable
Light Weight
Locking problems
Not for extremely tall people
---
Adjustable Nordic Walking Pole
With a length of 26 to 53 inches, these Nordic walking poles from the BaFx company will fit most of us.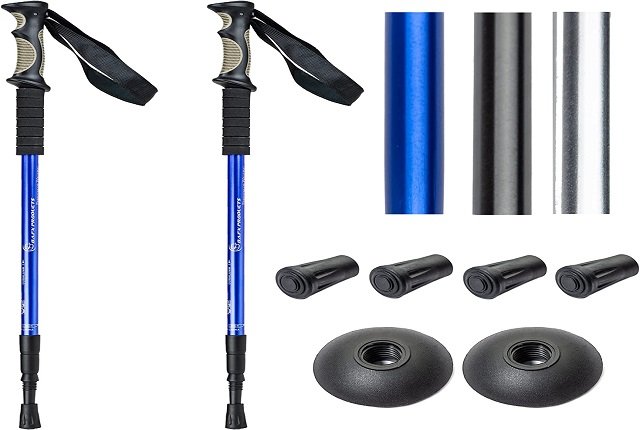 Quick Facts
What I like here is that there are multiple tips that you can use and replace depending on the ground you are walking on.
Rubber and Carbide tips
Ergonomic grips
3 colors
---
Collapsible Ultralight Nordic Walking Pole
There are cork handles and for some people that is a con. Personally, I like them.
I found that the Aerospace grade 7075 aluminum is very strong
Quick Facts for product 3 name
Text for the quick facts for the first product and so on.
Foldable
Cork grip
Dual grip
Need strength to assemble
No replacement parts
Nordic Walking Poles For Seniors – My Opinion
I was looking for the best Nordic Walking poles for seniors and I found so many of them that I tried to find the top 3.
Walking is a very healthy way of exercising for our age group. With the help of these poles, you are forced to use your arms also and this will make walking more effective. The second benefit is that it will help you keep your balance better.
I found many of them and that surprised me. I did have a good look at them and I am giving here my personal advice based on the number of buyers and the average rating I found.
There are more expensive ones that are probably better than the ones I review here.
You just have to ask yourself if the extra money is worth it. It all depends on how and how many times you will use them.
Eddie
Eddie Vandam realized when he was getting older that it was hard to find information about products for seniors and decided to share his experiences here on the website to help others. Read more.