We are reader supported, and earn a small fee when you click on a link.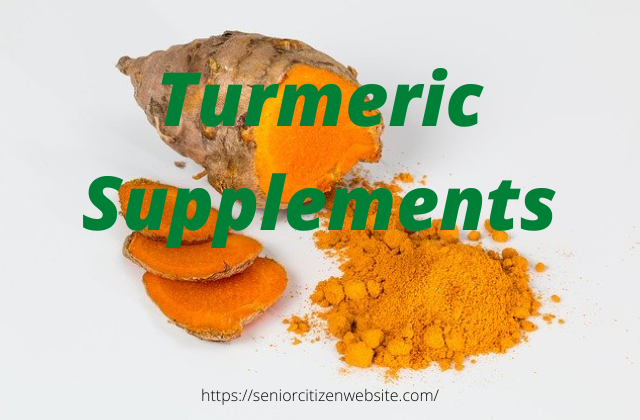 A Turmeric supplement is made from a spice that is used in many dishes and in many studies showed that it has antioxidant and anti-inflammatory properties.
Curcumin is one of the working components it turmeric. You can scroll down to see all the FAQs about turmeric I answered.
My Top Turmeric Supplements
There are many suppliers and even grocery stores that sell turmeric in many shapes and forms. I have found the ones that I think give the best results compared to what you pay for them. With the highest percentage of Curcumin.
---
Turmeric Extract with 95% Curcuminoids
This blend of turmeric root extract from BulkSupplements contains about 95% curcuminoids, which consist of curcumin, desmethoxycurcumin, and bisdemethoxycurcumin.
Free of Sugar, soy, dairy, yeast, corn, gluten, and additives.
Take one daily or as suggested by your doctor.
---
Organic Turmeric From India
This blend of turmeric root extract from i-supplements contains 90 capsules. consist of organic curcumin.
Turmeric rhizoma curcuma longa (370 mg)
Turmeric extract 95% curcuminoids (80 mg)
Organic ginger rhizome zinigber officinale (50 mg)
Other ingedients ar Vegetalb celluslos
Take one or two daily or as suggested by your doctor.
---
Turmeric With 50% Curcumin
This blend of turmeric root extract from paradise herbs contains 60 capsules with 50% curcumin.
Some people do not need high doses every day or have problems with the higher percentages.
It contains 250 mg per capsule and is 100% vegetarian because it has no fillers or binders in it
This 50% curcumin is perfect for those people with sensitive stomachs.
You can take 1 to 3 capsules a day. Depending on your needs.
---
Turmeric By Kroeger Herb
This blend of turmeric root extract from Kroeger herbs contains 100 capsules with 900 mg curcumin longa.
Some people need a more affordable solution and this one is one of them.
It contains 900 mg per capsule and is a 100% vegetarian-sourced capsule.
This 900 mg curcumin is perfect for everyday use.
You can take 2 to 3 times a day. Depending on your needs.
---
I will be adding more turmeric supplements here as soon as I found the ones with the highest value.
Turmeric Supplement Benefits
This root has been used in ancient China and India as a medicine for a long time. They are loaded with antioxidants and support many parts of our bodies. Benefits include some of the following things
Loaded with antioxidants
Joint support
Help with digestion
Supports brain function
Keeps your eyes healthy
Contribute to your cardiovascular system
Here is a video of Dr. Axe explaining more benefits of using Turmeric daily.
FAQ about Turmeric
What is Turmeric? It is a spice that is used to flavor and color foods. The working ingredient is curcumin and this is one of many curcuminoids found in the turmeric root.
How does it work? Studies have shown that curcumin in turmeric is very helpful to support our health.
How much do I need to take? In most cases, the dose can range from 500 to 2000 mg.
How to take it? Turmeric is not easy to absorb for your body. That is the reason to take it with food. Some studies show that using pepper makes it easier to absorb. Another option is a Turmeric supplement.
Turmeric powder or supplement? Turmeric is a spice you can buy in about any grocery store. This is, however, not the same as the supplement. It contains about 3% curcuminoids compared to about 95% in most supplements.
Side effects? Generally, spoken turmeric supplements are safe. There are in rare cases side effects that include some gastrointestinal problems. High doses are in most cases the blame for this.
More supplements
Although I take turmeric almost daily there are many more of them that can support our health. You can find information about supplements and where to buy supplements online on that page.
Disclaimer
These statements have not been evaluated by the Food and Drug Administration. These products are not intended to diagnose, treat, cure, or prevent any disease.
Eddie Vandam
Eddie Vandam, the voice behind the Senior Citizen Website, is a retired internet marketer and proud senior. With a passion for helping fellow seniors navigate the complexities of aging, Eddie shares his insights on health, independence, products, and enriching hobbies. He's committed to making senior years both fulfilling and enjoyable. Read more about Eddie Vandam.