We are reader supported, and earn a small fee when you click on a link.
Arthritis Gloves Review
Compression gloves for arthritis are, in most cases, a great product to relieve the pain.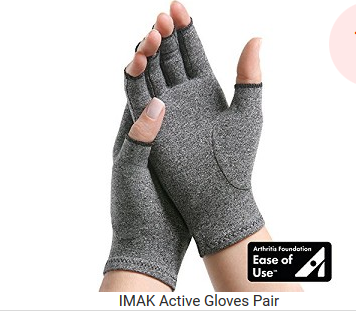 I have found some of them that can be categorized as the best ones according to the many users. Many people use them at work or even sleep with them at night.
Editors Choice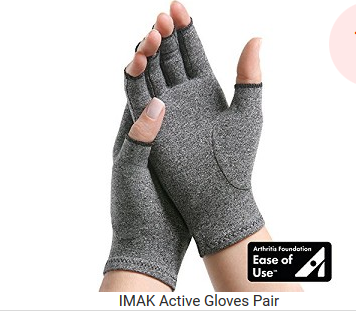 First Follow Up
Second Follow Up
---
This is the one my wife uses regularly and based on her experience this is my first recommendation.
The price is around $20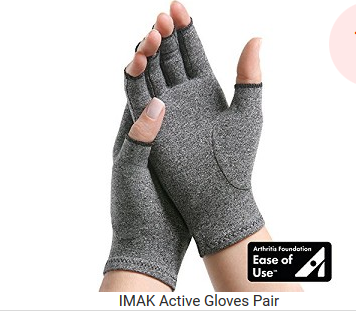 Quick Facts for Imak Arthritis Glove
I found a high number of customers that agrees with the findings my wife had that they work well and relieve pain in the hands.
Available in 5 sizes
Latex free
Open fingertips
---
Actimove Premium Arthritis Glove
The Actimove gloves are made of Neoprene which is perfect to keep your hands warm.
It also is a very flexible material so you can use them for every normal daily task.
The price is around $30
Quick Facts For Actimove Gloves
Available in 4 sizes and made of Neoprene that is known to be used for diving suites to keep body heat contained in there
Neoprene
Flexible
Keeps hands warm
---
Thermoskin Arthritis Gloves
According to the product description, the Thermoskin will keep your hands warm while they still ventilate.
Available in six sizes from x-small to xx-large.
The price is around $30
Quick Facts For Thermoskin Gloves
What I like is that the outer layer is a texture for a better grip. I read that they keep your hands warm and do not make the sweaty like some other brands do.
Machine washable
Keeps hands warm
Arthritis Gloves – My Opinion
Arthritis gloves can help relieve the pain in your hands. My wife used them on a regular basis and that is what I base my personal recommendation on.
The main benefits are that the pressure they apply to your hands or even writs will take away the painful feeling.
If you are not able to wear them in the daytime it is a good option to wear them while you are sleeping.
It took me a while to find the ones with the highest customer ratings. I have visited many websites and forums to come to these top 5 arthritis compression gloves. Just remember this is my personal opinion.
Eddie Vandam
Eddie Vandam realized when he was getting older that it was hard to find information about products for seniors and decided to share his experiences here on the website to help others. Read more.